Biographies
Jason DeKeuster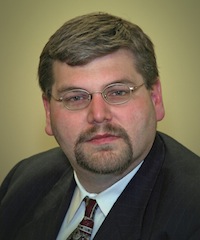 Jason grew up in Roseville, Minnesota. He studied at the University of Wisconsin-Eau Claire where he earned his Bachelor's degree in Finance and Economics. Jason started working for TCF Bank as a loan officer and moved to Colorado to start TCF Bank Consumer Lending in 1997. Quickly experiencing success, Jason was promoted to Regional Manager and eventually named acting Senior Vice President.
After ten years of working throughout Denver and Colorado Springs, in 2006, Jason returned to Minnesota where he joined the Minneapolis Financial Group. Since that time, he has proven himself to be a valuable asset to the firm. His primary focus is working with people interested in reorganizing their portfolios to help generate income, to reduce volatility in their portfolio, help protect their nest egg from long-term care costs, and from there, help maximize what is going to their children and grandchildren.
Jason spends his time outside of the firm working with Rotary, Delta Sigma Phi and volunteering with the St Paul Winter Carnival. He serves on the Basilica Landmark Planned Giving Committee, Camp RYLA Board and University of Wisconsin- Eau Claire Department of Finance and Accounting Advisory Board.
Check the background of this investment professional on FINRA's BrokerCheck.
Nick Pariseau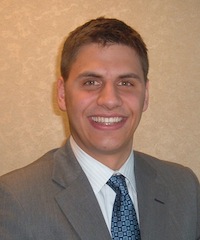 Nick grew up in Grand Rapids, MN and graduated from Grand Rapids H.S. in 2003. He went on to receive his undergraduate degree from St. John's University (MN) in 2007 where he earned his bachelor's degree in Business Management with a concentration in Economics and Finance.
Nick joined Northern Prairie Financial after graduating from St. John's University. In the early years of his financial advising career, Nick has made great strides in growing a clientele and building trust while helping clients plan their financial future. He currently is focused in the individual planning market. His emphasis has been in the pre-retiree and retiree's arena helping that generation with income management, asset allocation, nest-egg protection and asset maximization. He is a student of his industry balancing the financial strategies that have been around for many decades as well as staying up to date with new cutting edge strategies.
Outside the firm, Nick is a member of NAIFA, Minneapolis Rotary Club #9 and St. John's 2007 Class Committee.
In his spare time, Nick enjoys golfing and following the Minnesota Twins. He is also an avid outdoorsman, usually spending time hunting and fishing in northern Minnesota.
Check the background of this investment professional on FINRA's BrokerCheck.